Step by step we can all make a difference with Giki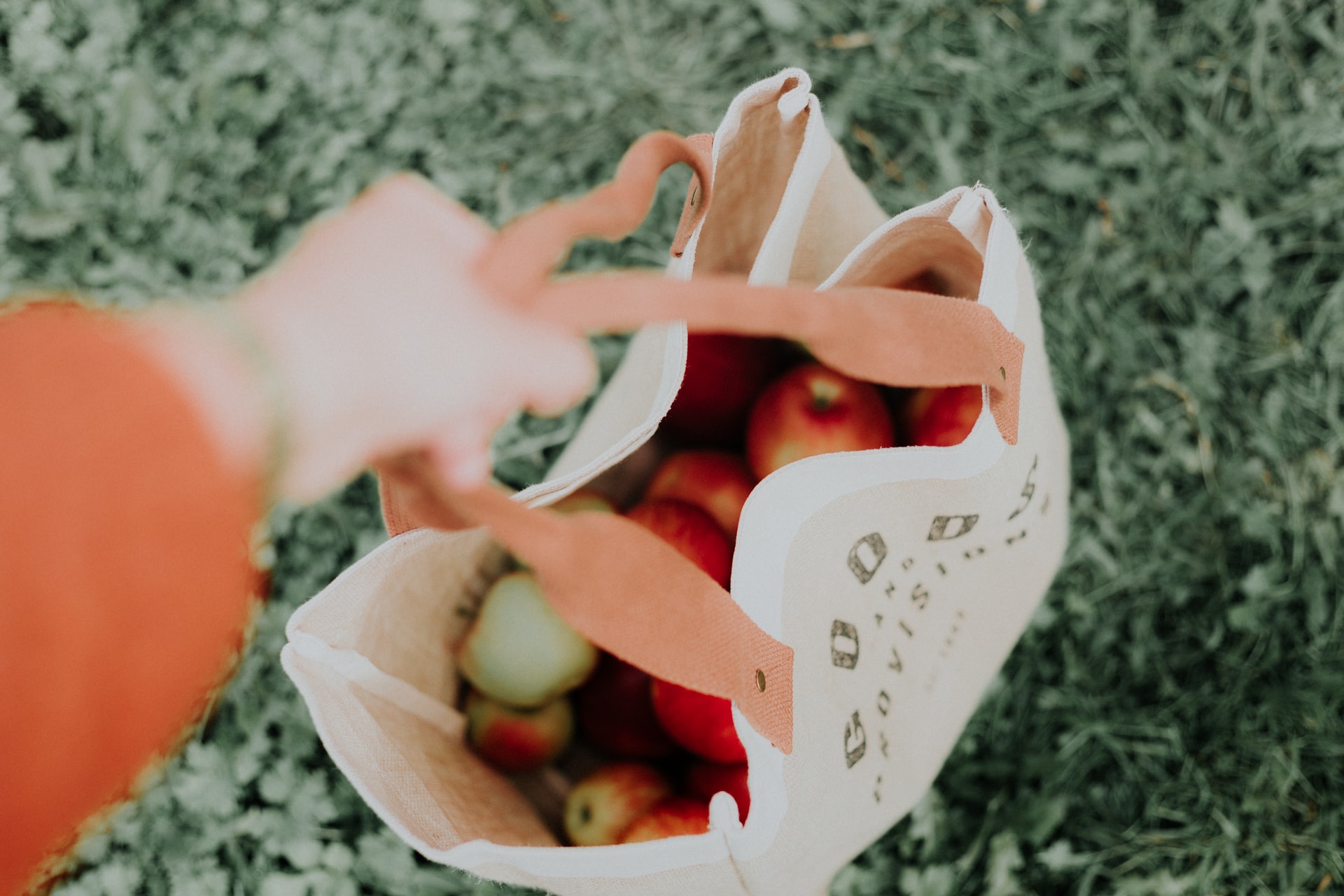 Giki helps anyone wondering what they can do about environmental issues such as climate change, animal conservation and pollution, one step at a time!

"I set up Giki, which stands for "Get Informed Know your Impact", in 2017 with my husband James. We were struck by just how many people want to do the right thing, but are not sure what "right" is. Almost no one wants climate change, endangered wildlife or plastic pollution, but the reality is that it's a consequence of the lives that many of us lead in the world today" Jo Hand, Co-founder
Sometimes the global environmental crisis can feel beyond any individual's control, but we believe that if everyone can build their own personal, planet saving plan, then each of us can play a crucial role to preserve the environment on which we all depend.
Giki's mission is to provide people with easy to use, evidence based digital platforms that allow them to make more sustainable decisions which are right for them, their lifestyle and their budget.
Giki Badges
We help users find sustainable and healthy products in the supermarket by rating 280,000 UK supermarket products on 15 different issues including: responsible sourcing, sustainable palm oil, carbon footprint, nutrition and animal welfare.
Giki Zero
Giki Zero is a step by step guide to a lighter footprint on the planet which will help people understand, track and reduce their carbon footprint with personalised steps to help them plan out a path to Net Zero.
Alongside a free version for individuals we have a Pro version for companies. This allows them to create teams, run campaigns and generate data that can be shared with key stakeholders. In short, it offers a structured programme to scale impact and work together for a shared purpose. Giki Zero Pro is available for all organisations and is used by businesses, schools and universities.
All our data is based on the best scientific and academic data available, but show it in a way which is engaging and fun. One of our directors used to say you need a PhD to shop sustainably – we want to make it easy!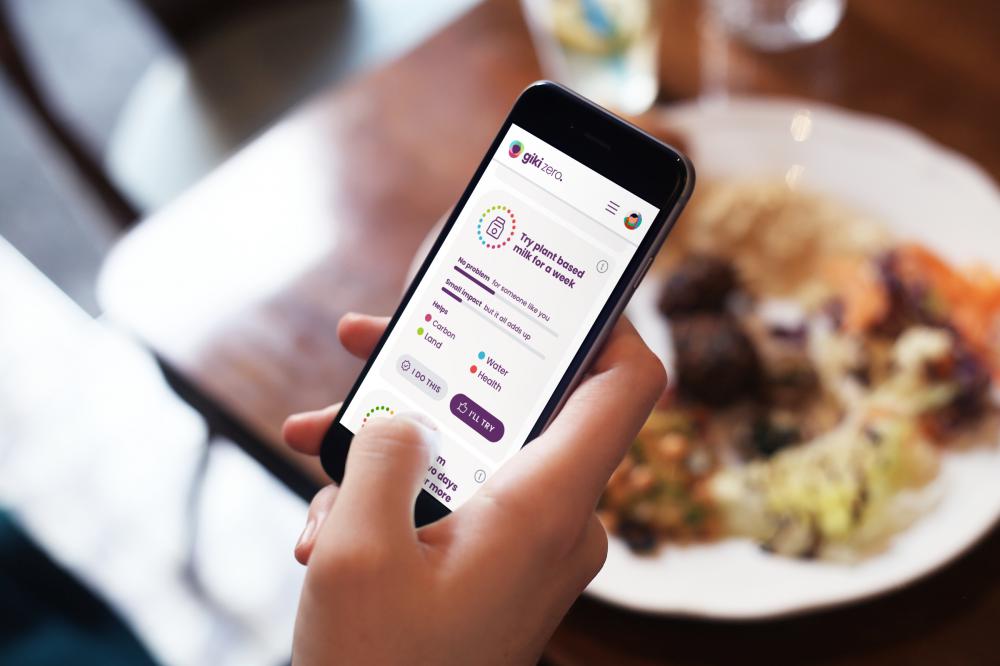 Following the release of Sir David Attenborough's latest film, 'A life on our planet', we are showcasing steps he includes in the film to help protect us and the natural world.
Some suggested steps inspired by Sir David Attenborough:
1. Recycle everything you can each week. Recycling everything you can saves over 100kg of carbon emissions every year. More info.
2. Take old clothes to the charity shop. A cotton shirt and new jeans uses 15,000 litres of water, someone reusing your clothes will save that. More info.
3. Attempt a no landfill supermarket shop. As you unpack your next shop have a look at what goes in the bin, which parts could you change? Generally the less plastic the better. More info.
Log on to Giki Zero to try more!
Find out more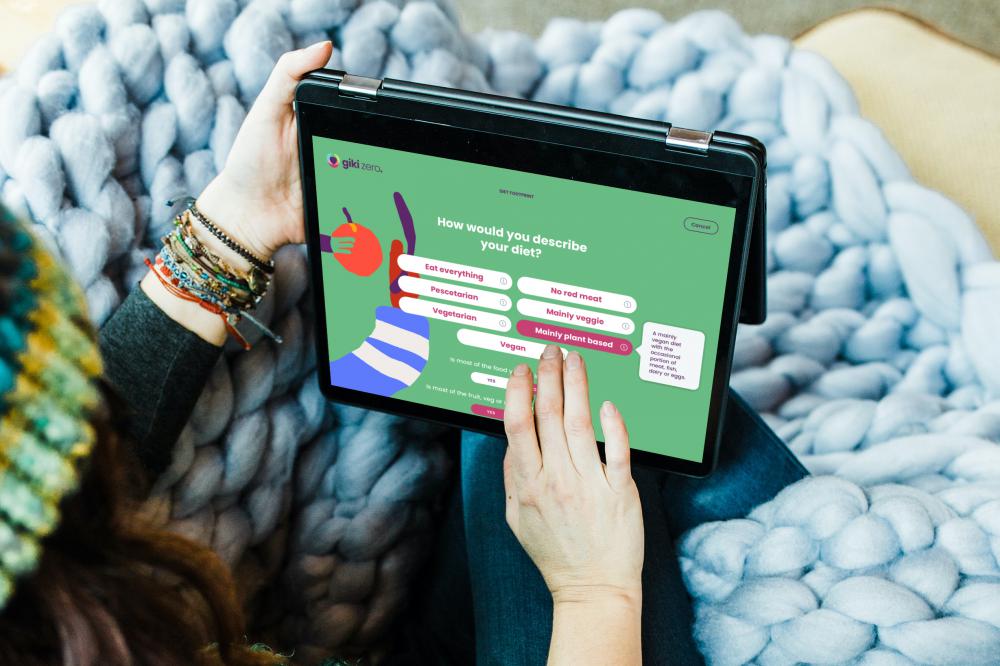 When you've got better information about your footprint you can choose the steps which suit your lifestyle and budget to help lighten it.
Giki Zero can help you cut your carbon footprint by up to 50% compared to the UK average. It will take time, and it will take effort, but you can change to a more sustainable life. Decide on the steps you want to take, which are rated on impact and ease, and Giki Zero will help you turn those commitments into climate positive changes.
"It's super easy to use and a fun way for all the family to lighten their footprint and feel great too!"- Jess
"It made me feel quite excited when there were quite simple suggestions to improve my negative impact. It also de-myths the perception that, as students, sustainability is unaffordable and unobtainable." - Molli
Find out more