Go electric - try a bike?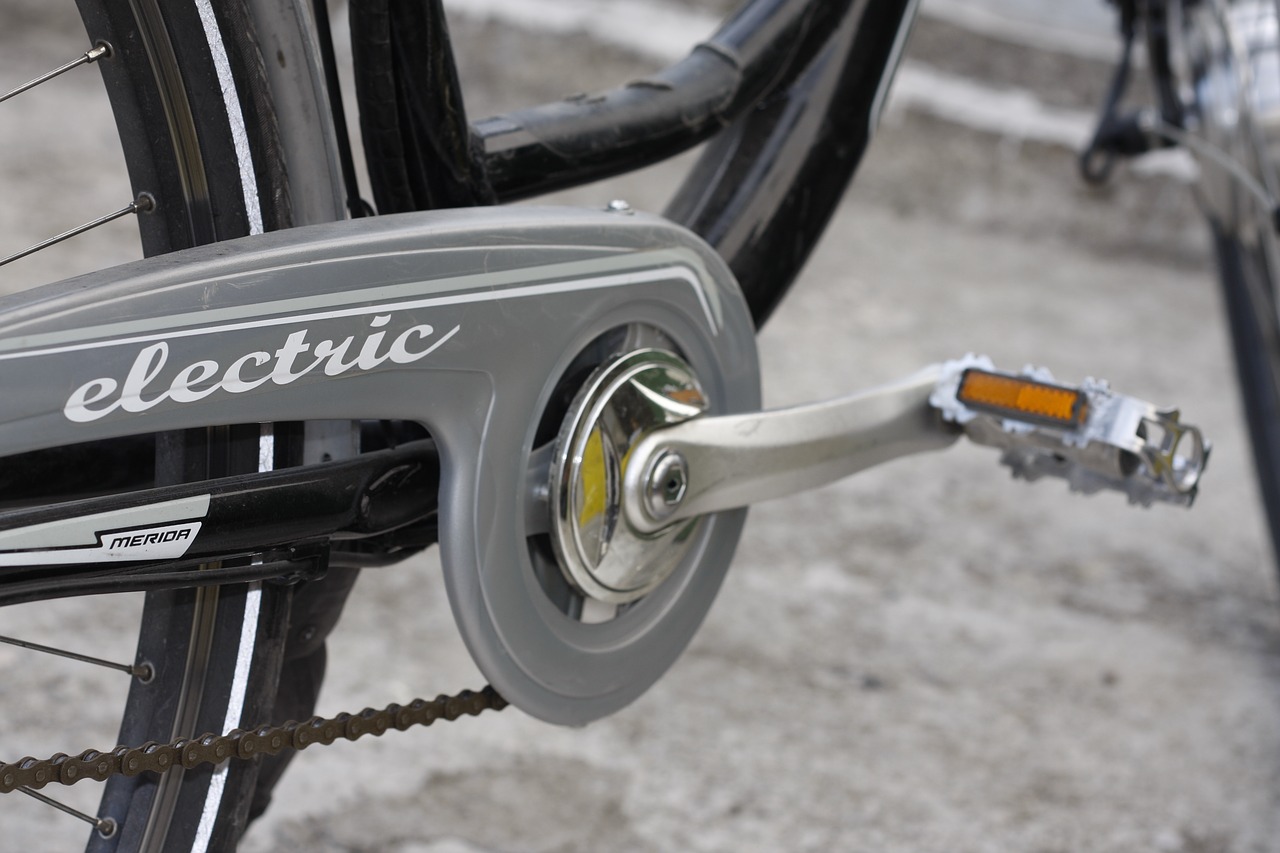 Ever tried an electric bike? With some fantastic deals and cycle to work schemes now having higher budgets, getting around on 2 wheels has never been easier.
EcoMove electric transport
We've partnered up with local electric bike specialists, EcoMove, to bring you some of their customers' favourites.
Since launching in Bristol in 2019, EcoMove's mission has been to deliver Bristol residents a more eco-friendly and sustainable means of transport.
With our range of products, we are helping residents switch to electric transport and reduce their impact on the environment. Bristol is considered to be the greenest city in the UK, and we are proud to be residents of the city.
We not only work to minimise our own carbon footprint, but we also work to encourage people to embrace their love for cycling. Not only is it a great form of exercise but it's also a fantastic way to explore new surroundings and see the city.
Invested in electric bicycles
To help our customers get the most out of their electric bikes, we hand pick our bikes to ensure we stock quality as well as diversity. Whatever your cycling needs may be, we have a bike for you, as well as a wide range of additional services to help our customers along their way.
Step-through electric bikes.
Bikes for the everyday rider
Multi Purpose bikes are a fantastic choice for any city life situations. Whether you're travelling with your laptop, your child or your groceries. Muto easily adapts to your situation.
Step-Through bikes are easy to mount with no crossbar, specially designed so riders can simply jump on or off with ease.
With one click – without tools – accessories as a child seat and carrier, basket or shopper can be placed or removed. So as your mobility needs change, your bike can change with them.
Our choice for the step-through solution is Muto. With a slick & simple design, the Muto is built with comfort in mind.
Muto
Specifications: MAX Speed: 15.5mi/h, Range: 43.5mi, Charge Time: 3.5hours
Available in a range of colours.
Price: £1,999.00
There are also a wide range of Muto accessories available:
Folding electric bicycles
Convenience & Portability

Want to take your bike on a weekend away? No worries! A folding bike fits inside the smallest of cars. Worried about leaving your bike chained up outside? These bikes, once folded, are compact enough to fit under your desk at work. Or maybe part of your commute is via train or bus? Simply collapse and carry it on board.
It's not only commuters who are falling in love with folding bikes, campers and holiday owners love them too! Simply fold your bike and take your wheels on holiday with you, and enjoy bicycle rides with your loved ones while you're away.
At EcoMove we have a range of foldable bikes to meet a variety of needs.
Mirider:
MAX Speed: 15.5mi/h
Range: 45 miles
Charge Time: 2-3 hours
Available in a range of colours.
Price: £1,395.00
Mate City:
MAX Speed: 15.5mi/h
Range: 49.7 miles
Charge Time: Up to 5 hours
Available in a range of colours.
Price: £1,499.00
High performing electric bikes
For the adventurer
Whether you're going on a week-long adventure across trails, streets and canal paths, or simply the daily commute, we've got the perfect All-Terrain electric bikes for you.
Our recommendation for those who love to adventure is a Haibike. We offer both the Trekking 3.0 and the hard seven. Perfect for off road cycling routes and tarmac roads.
You can stow your belongings on the carrier which comes as standard and the powerful lights will show you the way when the sun starts to set. The perfect eBike to discover new territory!
Haibike Trekking 3.0
MAX Speed: 15.5mi/h, Range: 60mi, Charge Time: 4.5hrs,
Price: £2,299.00
Fast & furious electric bikes
For the enthusiast
Want to turn heads? Why not try a bike with a unique style, exceptional speed and extreme durability. We offer a range of bikes specially designed to be strong, powerful and attract more than just attention.
Hills are no match for the MATE X. Hi-torque 48V battery gives you quick acceleration, making it easy to start up after stops and to tackle all terrains. This bike even comes with ludicrous mode and *unlocking even more speed.
What's more, this e;ectric bike also folds, bringing convenience as well as performance.
Mate X
MAX Speed: 15.5mi/h or 30mi/h if unlocked (the legal limit is 15mi/h unless on private property)
Range: 60 miles, Charge Time: Up to 8 hours
Available in a range of colours.
Price: £2,249.00 – £2,449.00
All purchases include:
Free shipping within the UK
Click and collect for in-stock items
3 Day return policy
Repairs and warranties on all products
0% finance with DivideBy (optional)
Cycle To Work Scheme- Green Commute Initiative
An electric bike offers huge benefits for commuters over public transport and cars, improving your lifestyle and saving you money.
Improved health, increased confidence and being able to make longer commutes easier are just a few benefits you can enjoy.
However, we're aware that they aren't the cheapest to buy upfront.
That's why we've partnered with the Cycle to Work Scheme and the Green Commute Initiative (GCI) to help you spread the cost into monthly payments with discounts on the initial purchase price.
Servicing & Repairs
At EcoMove we pride ourselves in not only selling high quality electric bikes, we are also dedicated to supporting customers and helping them keep their bikes on the path.
We deliver both bicycle servicing and bicycle repairs, for both electric and traditional bikes. We provide free health checks on all bikes and deliver advice and guidance to our customers on how best to care for their bike.
We provide customers with a free, no obligation quote on repairs and provide customers a courtesy bike while they wait, to keep them on the go.
Rentals
As part of our mission to see more people cycling in the city, we offer bikes to rent on a daily basis. Customers can simply call the store, book a rental and collect their rented bike at a time that suits them.
To ensure that customers experience a safe, fun and convenient ride, the bikes we rent are our trusted Muto's.
Special Offers:
10% off - special offer when you quote ACTION10 when purchasing.
ECO MOVE WEBSITE